Pub of the year 2022
Congratulations to Ron, Trish and the team at the Berkeley Arms as they have been voted Tewkesbury CAMRA's Pub of the Year 2022 by its members.
Tewkesbury is lucky to have a selection of wonderful pubs so the competition this year was keenly fought with venues being judged amongst other things on their beer quality, welcome and ambiance.
The Berkeley now goes on to the South West Regional round of CAMRA's Pub of the Year competition and who knows may even challenge for the National title.
Well done to Ron, Trish and the team for a splendid pub appreciated by locals and visitors alike.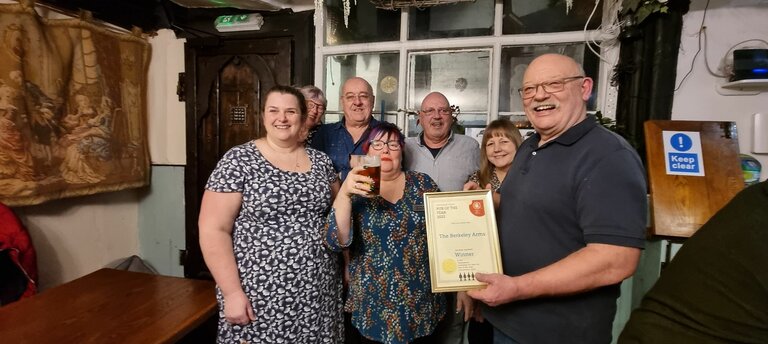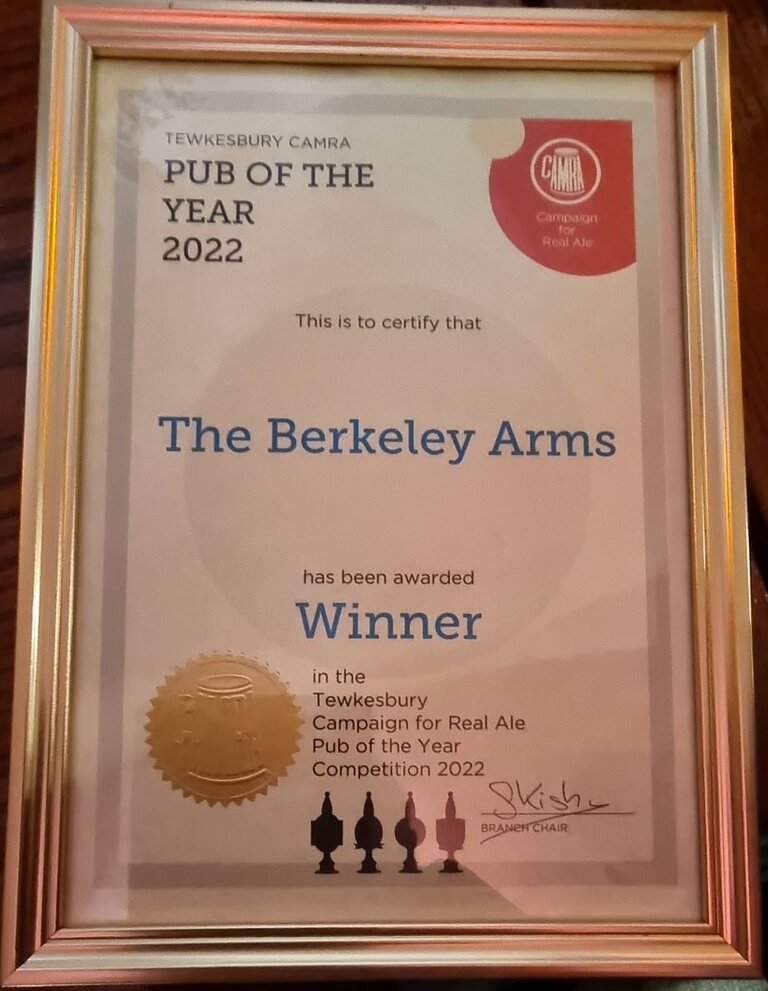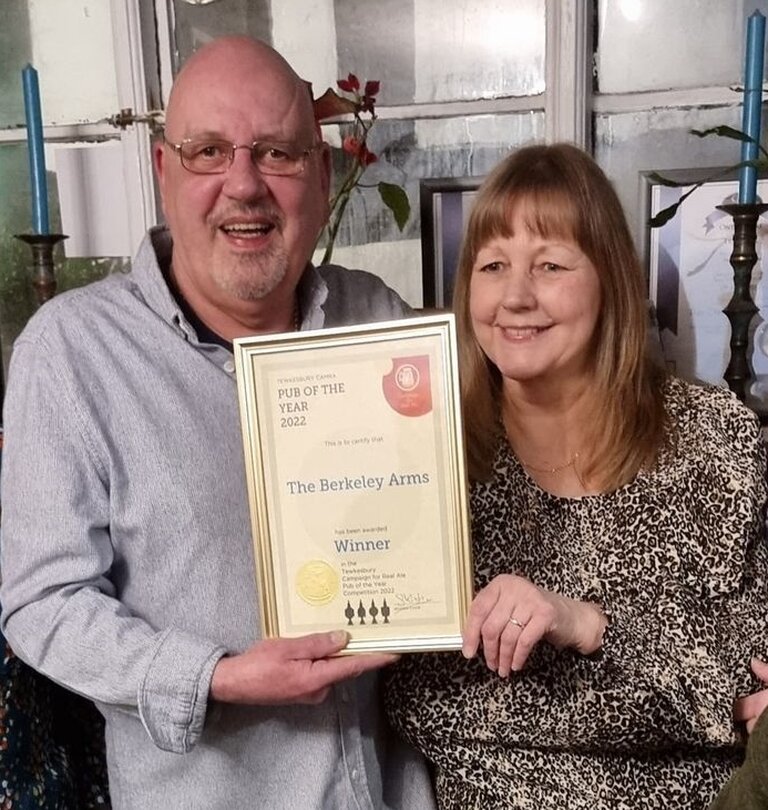 About the Pub
Popular 15th century half-timbered Grade II two-bar pub, just off Tewkesbury Cross. The entrance to the public bar is from the street, whilst the Lounge Bar is accessed from one of Tewkesbury's many alleyways. At the rear, a barn, which is believed to be the oldest non-ecclesiastical building in this historic town, is a multi-use function room. Cider is also available.
The pub is reputed to have a resident ghost. Live music is performed on Saturday evenings. Buses to Cheltenham and Gloucester stop close by. The pub is almost next door to Tewkesbury Abbey, another excellent reason to visit the town. Voted Wadworth's 'Best of the Best' 2018.
Historic Interest
15th Century half-timbered Grade II pub.
Regular cask ales
This pub serves 3 regular beers.
Wadworth 6X Wadworth Henry's IPA Wadworth Swordfish Changing cask ales
This pub serves 2 changing beers.